Advantages
Superior Construction, Modular Design
FWM Aluminum Roll-In Docks are ideal for smooth shorelines that are free of large rocks or obstacles. Their rugged 25" polyethylene wheels make it incredibly easy to roll your dock into and out of the water.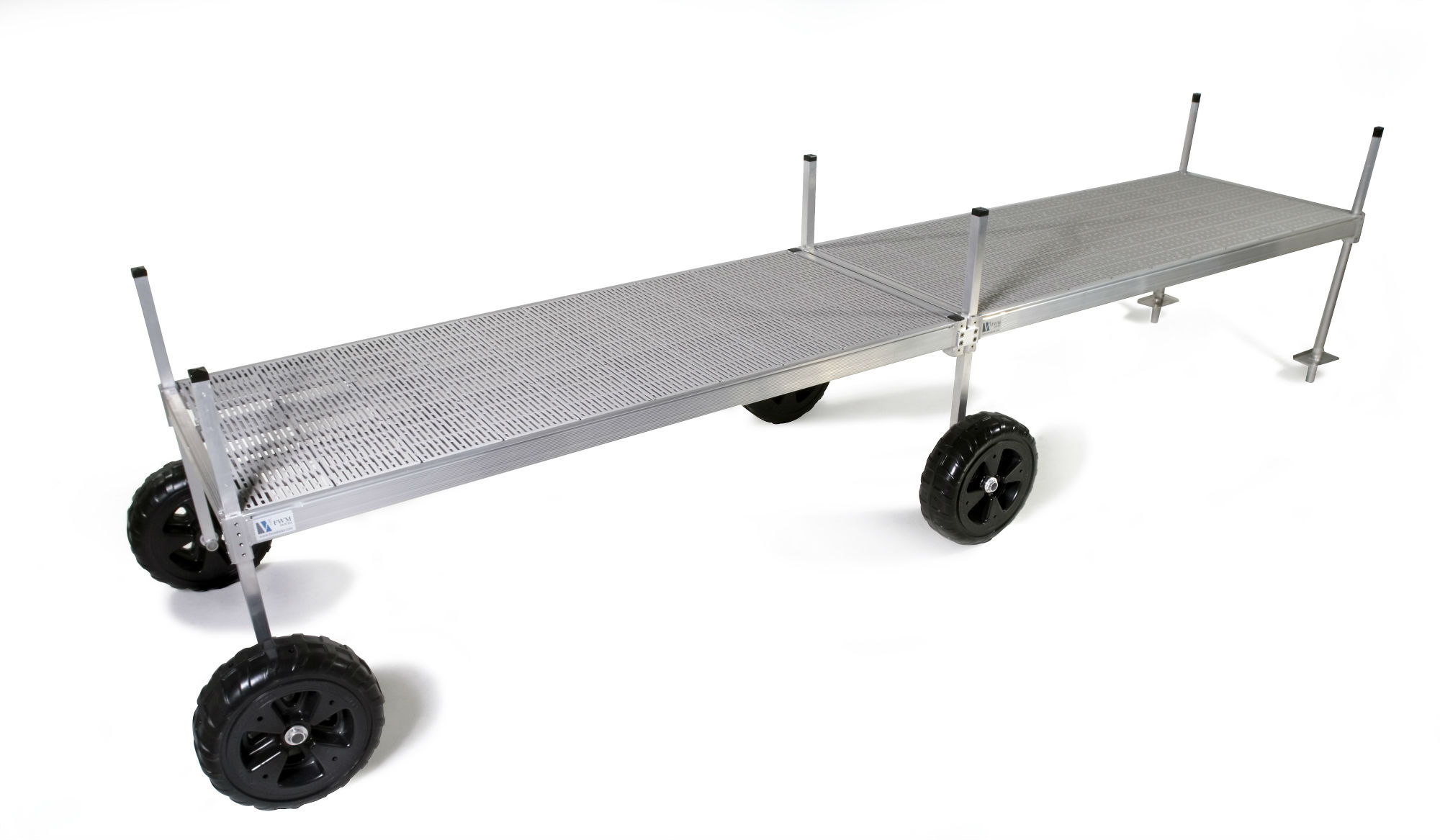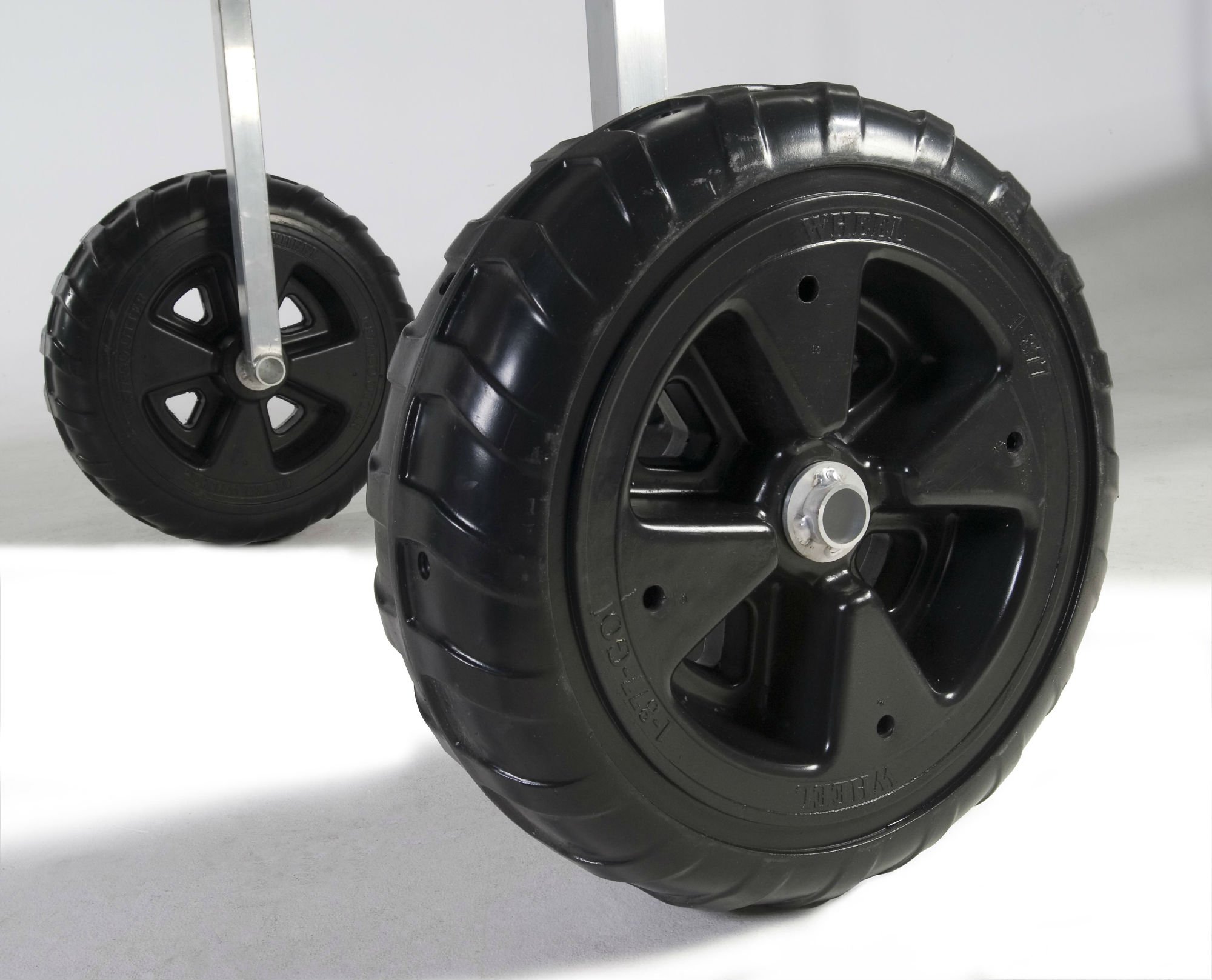 Dock Wheels
Heavy duty, 25" polyethylene wheels are designed with a wide stance for improved rolling function and stability. Wheels can be positioned on the outside or inside of your roll-in dock frame.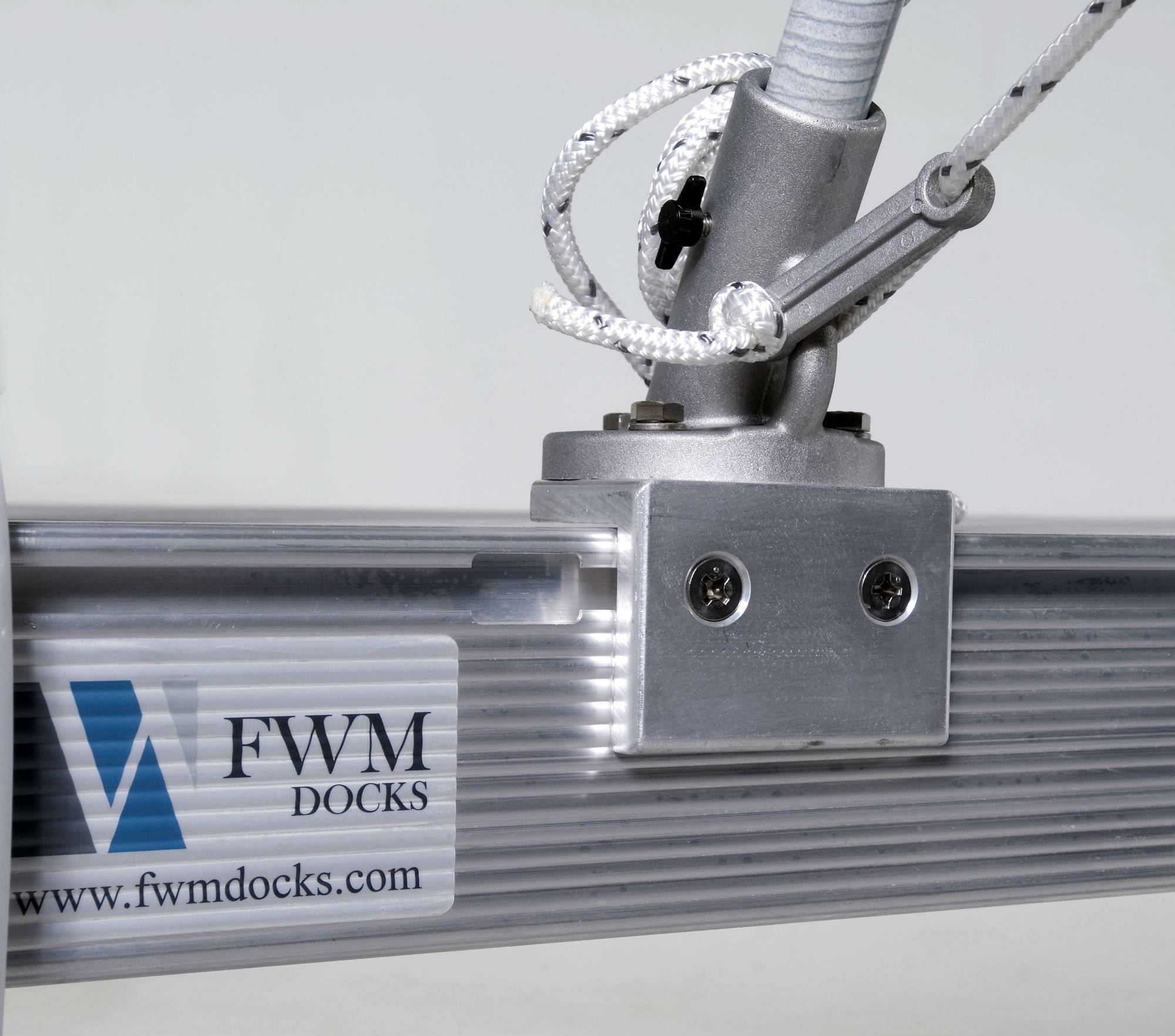 Frame Track System
Put your drill away! All of our accessories are designed to conveniently slide into a retention track that's available on the sides and bottom of your aluminum roll-in dock frame. It's never been easier to install or move a cleat, ladder, or bumper.
Low Maintenance
All FWM Aluminum Roll-In Dock frames and accessories feature low-maintenance marine grade aluminum and stainless steel hardware. The weight-sensitive design makes these roll-in docks a perfect choice for seasonal installation and removal.
Superior Materials & Construction
Unlike many other dock manufacturers, we don't use galvanized steel or wood for our roll-in docks. Why? Because it's simply too heavy and won't stand up to yearly wear and tear. Never again will you have to worry about your dock splintering or rusting with our 6000 series aluminum alloy.
Stability
FWM Aluminum Roll-In Docks (as well as our
Stationary
and
Floating styles
) are engineered with an emphasis on stability. Our unique cross-bracing technology allows for easy installation with maximum stability, even under stress.
Connecting Hardware
Our standard and 90-degree splice kits connect one roll-in dock section to another, so you'll never need to attempt to fasten your dock sections from underneath. We use nylon-coated 316 stainless steel hardware and heavy machined aluminum plates to connect our roll-in dock sections safely and securely.
Modular Design
Each of our dock frames (4' x 8', 4' x 10', 4' x 12', 6' x 10') are designed to be 100% modular. Like a giant adult LEGO set, you can assemble your roll-in dock in any layout or configuration. You can also modify your dock from your initial purchase into any of the three FWM styles (Stationary, Rolling, or Floating). A unique track system allows you to easily install and adjust the placement of
any of our accessories
.
Attractive Look & Feel
The sleek, clean, and flush look of the FWM Aluminum Roll-In Dock frame can turn the heads of even old-time wooden dock purists. With four decking options and multiple colors, we're sure to have a decking surface that appeals to every dock owner.
Easy to Install, Remove & Expand
Regardless of the decking product you choose, each aluminum roll-in dock frame comes with pre-panelized decking that's easy to install and remove. This makes getting your dock in and out of the water a breeze by drastically reducing the overall weight of each section.
Sizes
Find the Right Size Roll-In Dock
FWM Aluminum Roll-In Docks come in a range of standard sizes and are designed to be 100% modular, making it easy for you to configure the exact dock layout you need. Our standard sizes are 4' x 8', 4' x 10', 4' x 12', and 6' x 10'.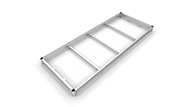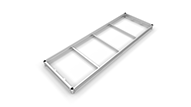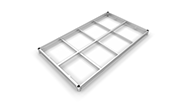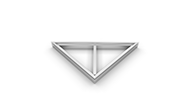 Applications
Roll-In Docks: Ideal for a Wide Range of Uses
Our aluminum roll-in dock systems are designed for a wide range of applications, including private residences, parks and recreation, homeowner associations, and more. FWM Docks' state-of-the-art modular frame design offers an endless number of roll-in dock system configurations to meet all of your waterfront needs.
Residential
Wouldn't it be great to have the best dock on your lake? Take advantage of low-maintenance, roll-in aluminum boat docks that are both hassle-free and built to our high-quality standards.
View Gallery
Camps/Parks & Recreation
Our aluminum roll-in dock systems create perfect kayak launches and swim platforms for seasonal camps, parks, and recreation projects. Easily rearrange or expand your layout for special events or changing needs.
Homeowners Association
Whether your upcoming waterfront project is large or small, we can provide you a maintenance-free, aluminum roll-in dock solution that benefits everyone in your community.
Sample Configurations
Easy to Assemble in All Shapes & Sizes
Our modular dock sections make it easy for you to configure the exact roll-in dock layout that works best for your project.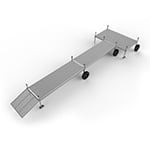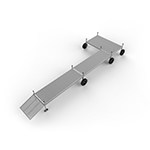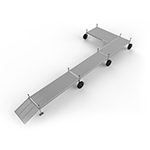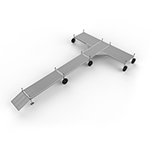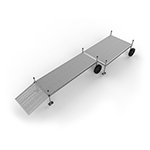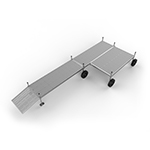 Why FWM Docks?
Dock Innovators Since 1975
For nearly 50 years, family-owned FWM Inc. has been developing and fabricating cutting-edge aluminum products for a range of applications. Today, we are a nationally recognized producer of modular aluminum and plastic dock solutions, and the Northeast's premier distributor of the all-season, polyethylene EZ Dock system.
Our industry-leading Aluminum Roll-In Docks are easy to install, extraordinarily durable, and practically maintenance free. They feature a lightweight, modular frame design that makes it easy for you to create, install, and store your own custom dock configuration.
We are proud to offer our customers a full spectrum of options as we work with them to build the safe, beautiful, long-lasting dock system of their dreams.
FAQ's
We're Here to Help
Here are the answers to some of the most Frequently Asked Questions about our versatile, durable FWM Dock systems. If you have a question that you don't see answered here, please contact us.
Q: Are FWM Docks saltwater safe?
FWM Docks are saltwater safe. Over time, aluminum will naturally oxidize. This actually provides our dock frames with a layer of oxidation protecting them from the saltwater.
Q: Does the FWM decking get hot?
We have a list of criteria that each decking surface must meet before we think about using it on our docks. The temperature on a hot summer day is critical. All of our decking options will heat up about as much as a regular wooden dock plank.
Q: How do the sections connect to one another?
Another key to the EZ Dock system is the patented rubber coupler. The coupler allows the dock sections to connect to one another tightly. This means that on a calm day the dock feels like one giant piece with very little movement between the sections. In the event of wave action, the dock sections will flex and move with the water (see video). The rubber coupler is used not just in between dock sections, many of the anchoring brackets also use the rubber coupler. This allows for optimal absorption of wave energy, safeguarding not only the dock but also your piling or other anchoring device.
Warranty
We've Got You Covered

Our durable, long-lasting dock systems are designed to provide many, many years of dependable service and enjoyment with minimal maintenance. They are crafted from the highest-quality materials and components, and we proudly stand behind all of our products.
Reviews
See what our customers are saying...
Previously we owned a very heavy, hard-to-install wooden dock. The new dock we got from FWM is on wheels and it really couldn't be easier to install and remove each season. The construction is very sturdy and the way the sections connect to one another is far superior to others I have seen on the lake.