Advantages
Innovative Drive-On, Drive/Push-Off Design Gets You on the Water Faster
Drive on and drive it right back off. EZ Dock's new floating boat lift, the EZ BoatPort, is the perfect choice for many skiffs, runabouts, fishing boats, inflatables, sailboats, PWCs, kayaks and other vessels. We manufacture adjustable rollers and bunks allow the EZ BoatPort to fit a wide variety of boat shapes and sizes. Designed like our other EZ Port products with an easy drive-on, push-off method of dry docking, the EZ BoatPort is self-floating and can move with the changing water levels. The innovative EZ BoatPort system eliminates the need for winching, cranking, pumping or hoisting.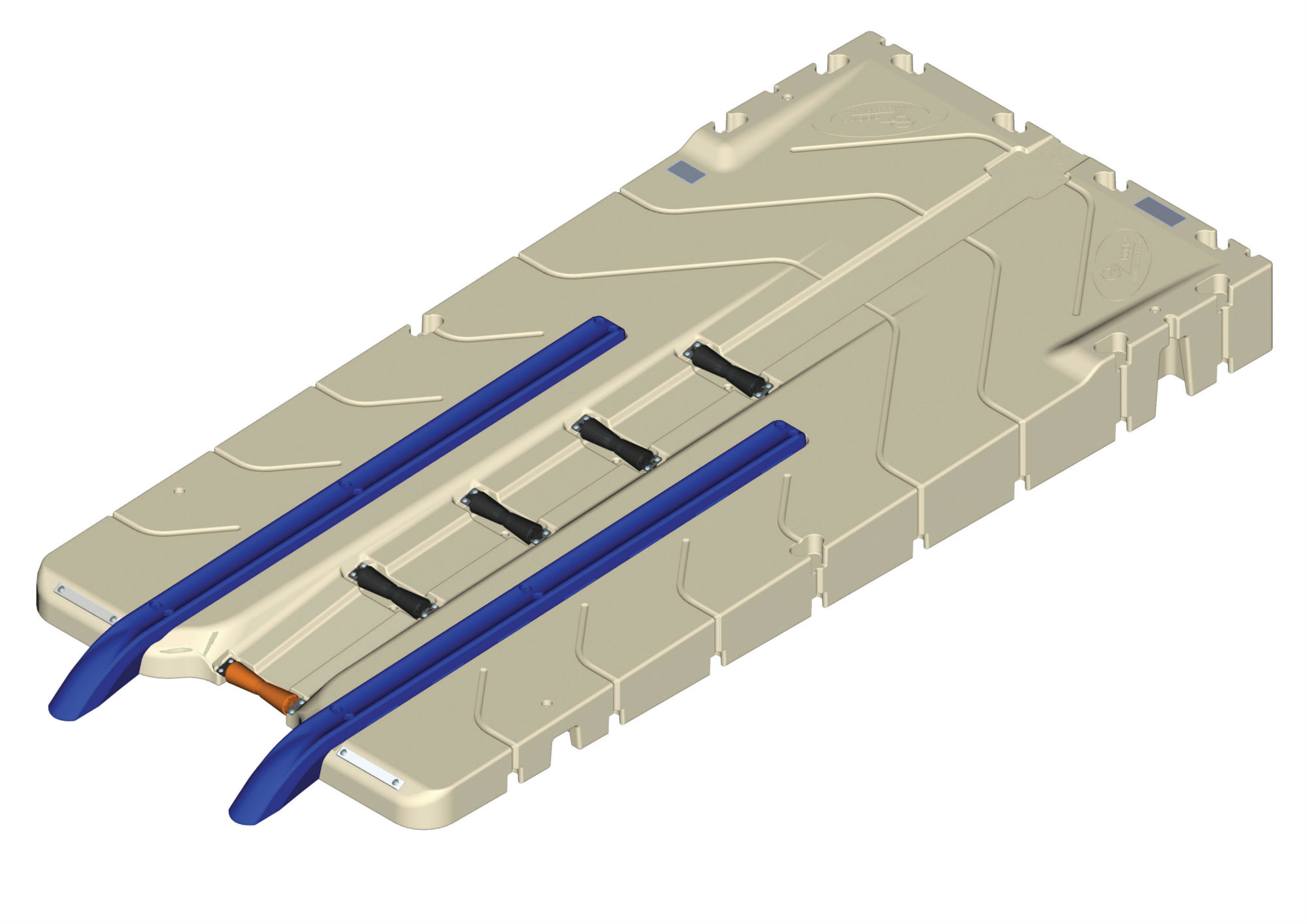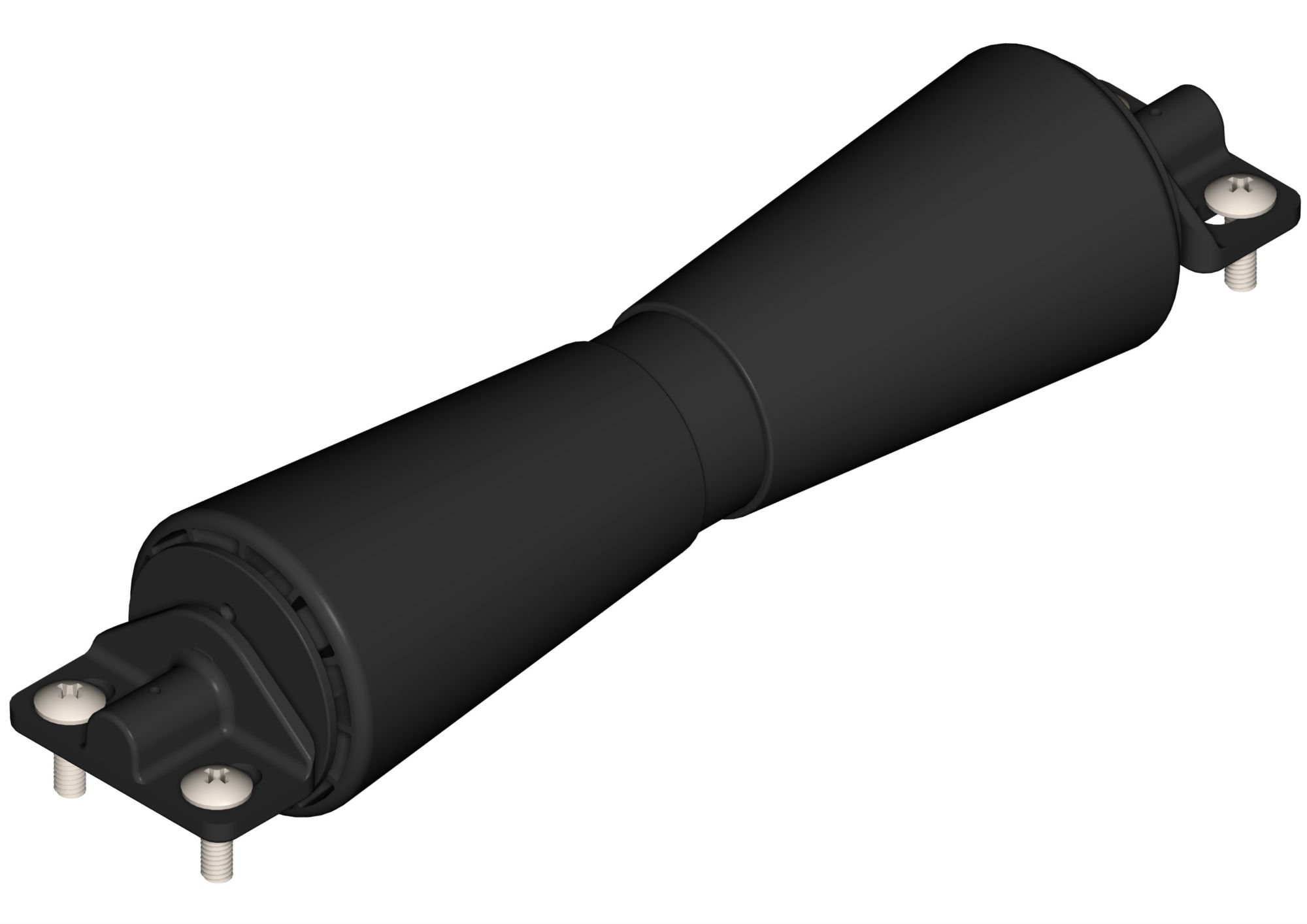 Self Centering Entry Roller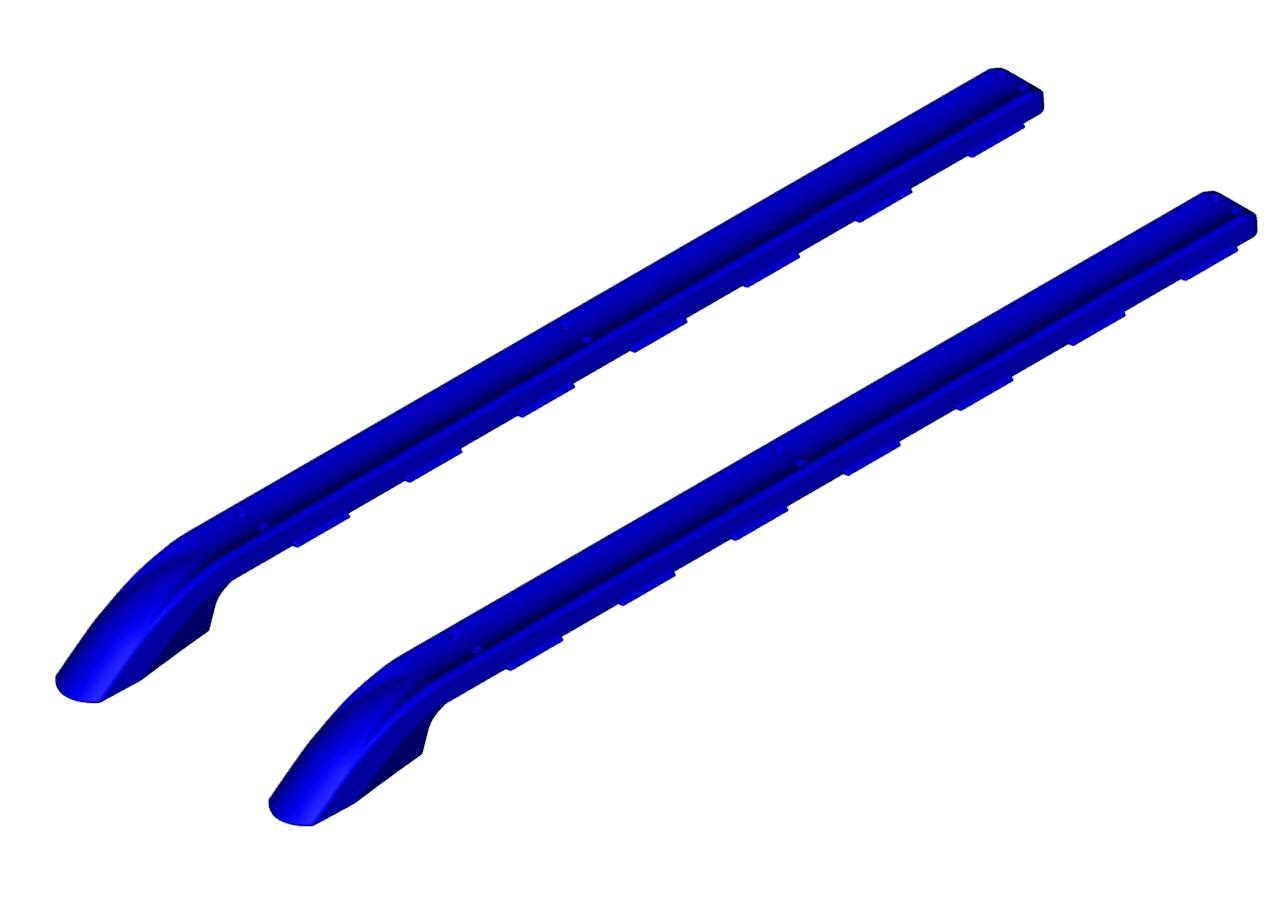 Skid Bunks
Customizable skid bunks to fit a variety of hull shapes
Extra Flotation
Supplemental flotation kit for added buoyancy
Side Extension Kits Available
Optional side extensions for additional capacity and walkaround room.
Easy loading and unloading
Optional flip-up cleat to secure boat to lift
Fully adjustable keel rollers that can be added for certain hulls
Two replaceable rear wear plates
Supplemental flotation available for added buoyancy
Multiple T-nut locations for custom bunks/rollers
Models
Available in Three Sizes
Keeping your boat high and dry has never been so easy. The EZ BoatPort is a simple and stable drive-on, drive-off method of docking for boats in a wide range of sizes up to 3,000 pounds. Removable and changeable bunks can accommodate hull shapes from flat bottoms to deep V's, making this the perfect choice for craft including sailboats, skiffs, fishing boats, and jet boats. The EZ BoatPort is also available with side extensions for additional walk-around room and access to the sides of your boat for cleaning, maintenance, and covering. EZ Dock commercial and residential boat ports are a fast and simple solution if you need a low-maintenance, stable, durable, drive-on boat dock.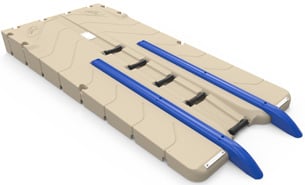 BP2000
Boatport Standard
Supports watercraft up to 2000 lbs.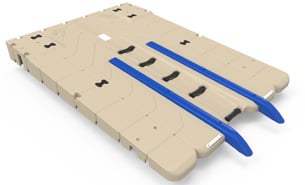 BP3000
Boatport With Side Extention
Supports watercraft up to 3,000 lbs.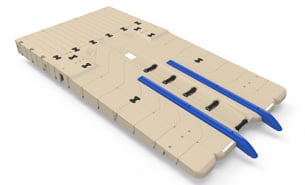 BP3001
Boatport With Side Extentions
Supports watercraft up to 3,000 lbs.
Applications
Ideal for a Wide Range of Uses
Residential and recreational, commercial and industrial, and much more — our top-quality dock sections are safe, sturdy and built for the long haul.
Commercial
Our dock products and accessories are perfect for small to mid-size marinas.
Residential
We make it easy to enhance your enjoyment of your waterfront home.
Camp/Parks & Recreation
Create attractive, low-maintenance docks, swimming floats, boat and kayak launches; easily rearrange or expand your layout for special events or changing needs.
Government
EZ Dock systems are used by water rescue teams, law enforcement and other governmental agencies that require unwavering performance, no matter the mission or sea condition.
Home Owners Association
Whether your upcoming waterfront project is large or small we can provide you a maintenance-free docking solution that benefits everyone in your homeowners associations community.
Warranty
Built to Last a Lifetime

Our durable, long-lasting dock systems are designed to provide many, many years of dependable service and enjoyment with minimal maintenance. They are crafted from the highest-quality materials and components, and we proudly stand behind all of our products.
Reviews
Supporting Headline
I love the dock. It looks nice and is comfortable, stable and virtually maintenance free. EZ Dock is just what the name implies — Easy.
We did a lot of research on what docks work best in a high-traffic environment and EZ Dock kept coming up with great reviews. Once we received the dock we learned just how easy it is to work with and that the options really are endless. Since installing we have been getting great reviews and fewer first aid calls. Our last dock was big, clunky and not in the best of shape. This purchase was a big improvement for the town.
My neighbor bought an EZ Dock a few years back. He loves his and now I love mine. It has been well worth the investment. You guys were great at helping us with the design and we couldn't be happier with our purchase. Thanks again.
FAQ's
We're Here to Help
Here are the answers to some of the most Frequently Asked Questions about our versatile, durable FWM Dock systems. If you have a question that you don't see answered here, please contact us.
Q: Can I leave my EZ Dock in the water year round?
The short answer is yes. But it's best to discuss your site with one of our dock specialists to be sure. We have been working with the EZ Dock product for over 10 years, and we have thousands of dock sections throughout the Northeast that remain in the water year-round. The product itself is safe in the ice, it is important to discuss any site-specific variables that could increase the risk of damage.
Q: How does EZ Dock float? Is there a separate tank?
The entire dock section is a float. That is what makes the product so unique. EZ Dock uses a patented, two-stage flotation design. One, the entire dock section itself displaces water. Two, the bottom of the dock looks similar to an ice cube tray. The individual air chambers create air pockets that trap air under the dock. These individual chambers are constantly working to counteract weight on the dock's walking surface to increase overall stability. The displacement and air chambers give EZ Dock an industry-leading flotation capacity of 62.5 lbs. per square foot.
Q: How much does EZ Dock cost?
EZ Dock is priced very competitively with other quality floating dock products, including wood, steel, aluminum and other plastic docks. Generally speaking, floating docks will cost about one-third more than quality aluminum stationary and rolling docks.